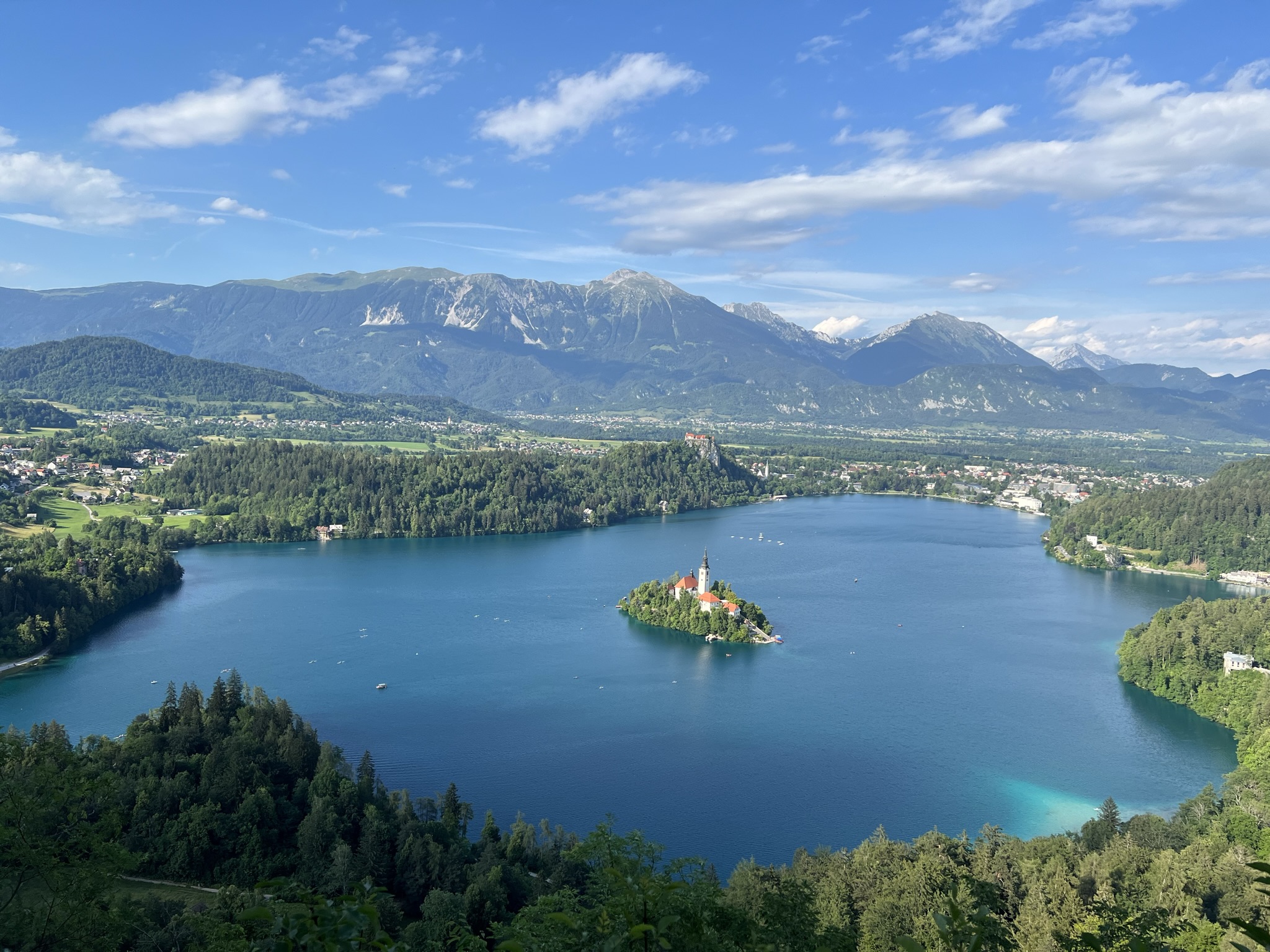 "OH, THE PLACES
YOU'LL GO!"
Dr. Seuss
Dec 2023/Jan 2024
(Tokyo, Japan) (Bangkok, Thailand) (New Delphi, India) (Phnom Penh, Cambodia)
March 2024 
(Cairo, Egypt) (Jeddah, Saudia Arabia) (Amman, Jordan)
May/June 2024
(Rio de Janeiro, Brazil) (Montevideo, Uruguay) (Santa Cruz de la Sierra, Bolivia) (Asuncion, Paraguay) (Bogota, Columbia) (Iguazu Falls, Argentina)
July/August 2024
(Warsaw, Poland) (Vilnius, Lithuania) (Riga, Latvia) (Tallinn, Estonia) (Stockholm, Sweden) (Helsinki, Finland)
November 2024
(Montego Bay, Jamaica) (Havana, Cuba) 
Dec 2024/Jan 2025
(Belize City, Belize) (Guatemala City, Guatemala) (Tegucigalpa, Honduras) (San Salvador, El Savador)
March 2025
(Valletta, Malta) (Jerusalem, Israel) (Bethlehem, Palestine) 
May/June 2025
(Rome, Italy) (Vatican City) (Vaduz, Liechtenstein) (Zurich, Switzerland) (Monte Carlo, Monaco) (Andorra la Vella, Andorra) (Istanbul, Turkey)
July/August 2025
(Auckland, New Zealand) (Sydney, Australia) (Tahiti, French Polynesia)
Dec 2025/Jan 2026
(Cape Town, South Africa) (Antananarivo, Madagascar)
March 2026
(Santiago, Chile) (Easter Island, Chile)
May/June 2026
(Beijing, China) (Manila, Philippines)
July/August 2026
(Bali, Indonesia) (Federal Territory of Kuala Lumpur, Malaysia)
Dec 2026/Jan 2027
(Buenes Aires, Argentina) (Antarctica)
March 2027
(Kathmandu, Nepal) (Thimphu, Bhutan)
May/June 2027
(Dodoma, Tanzania) (Nairobi, Kenya)
COUNTRIES WISHLIST
(United Arab Emirates) (Barbados) (Scotland) (Singapore) (Morocco) (Laos) (Vietnam) (Zambia) (South Korea) (Taiwan)  (Venezuela) (Seychelles) (Maldives) (Aruba) (Bahamas) (Turks & Caicos) (Macao) (Myanmar) (Uganda) (Mongolia) (Armenia) (British Virgin Islands) (Sri Lanka) (Qatar) (Saint Lucia)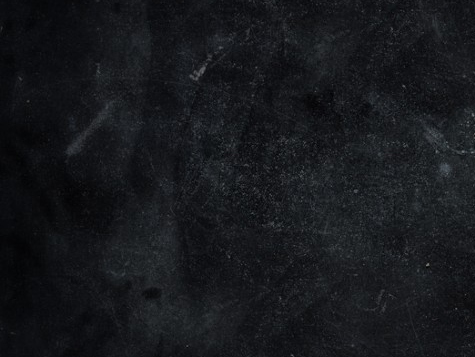 NEW FOODS FROM
AROUND THE WORLD
In Peru, they eat cuy "guinea pig" & alpaca.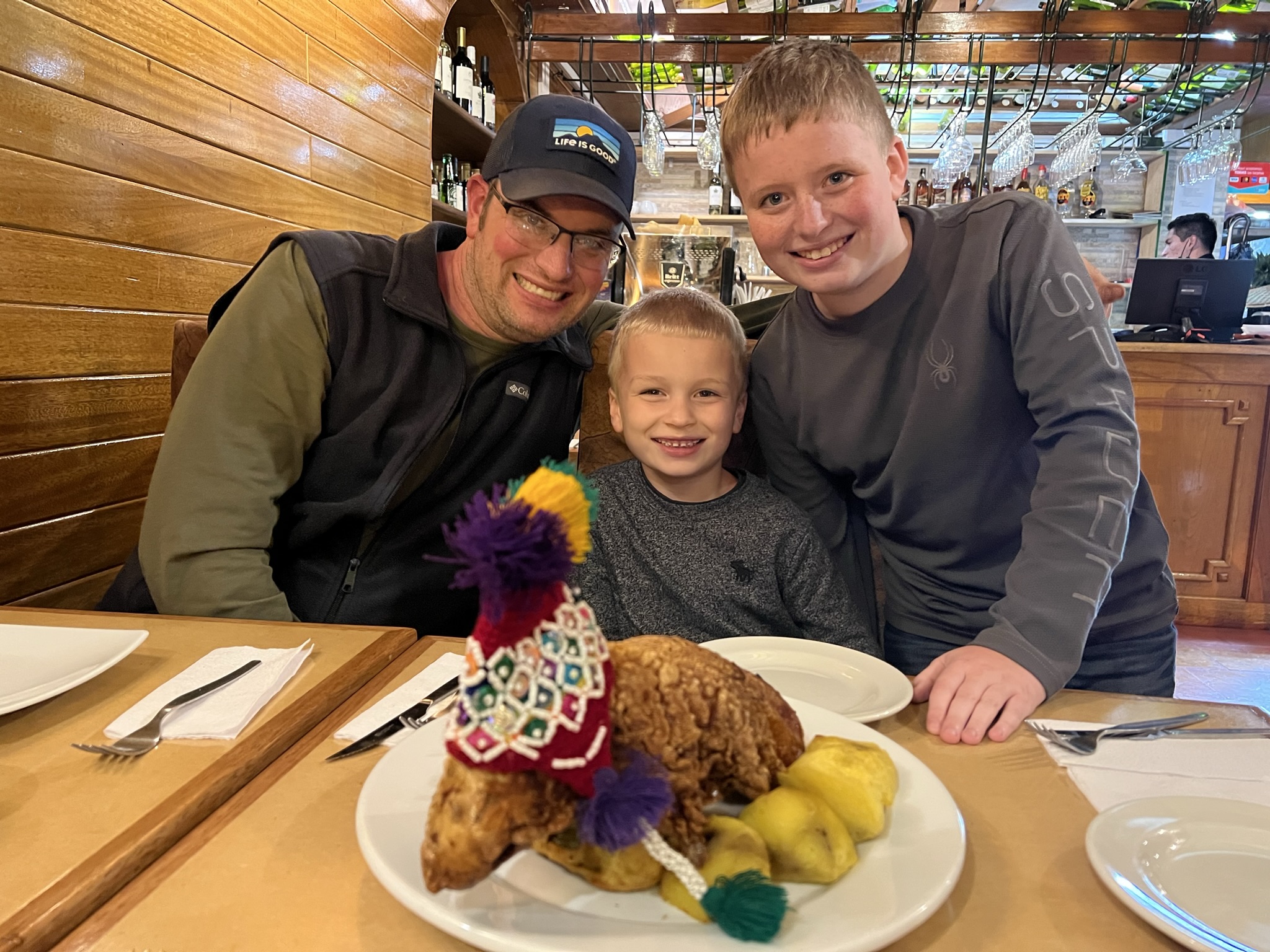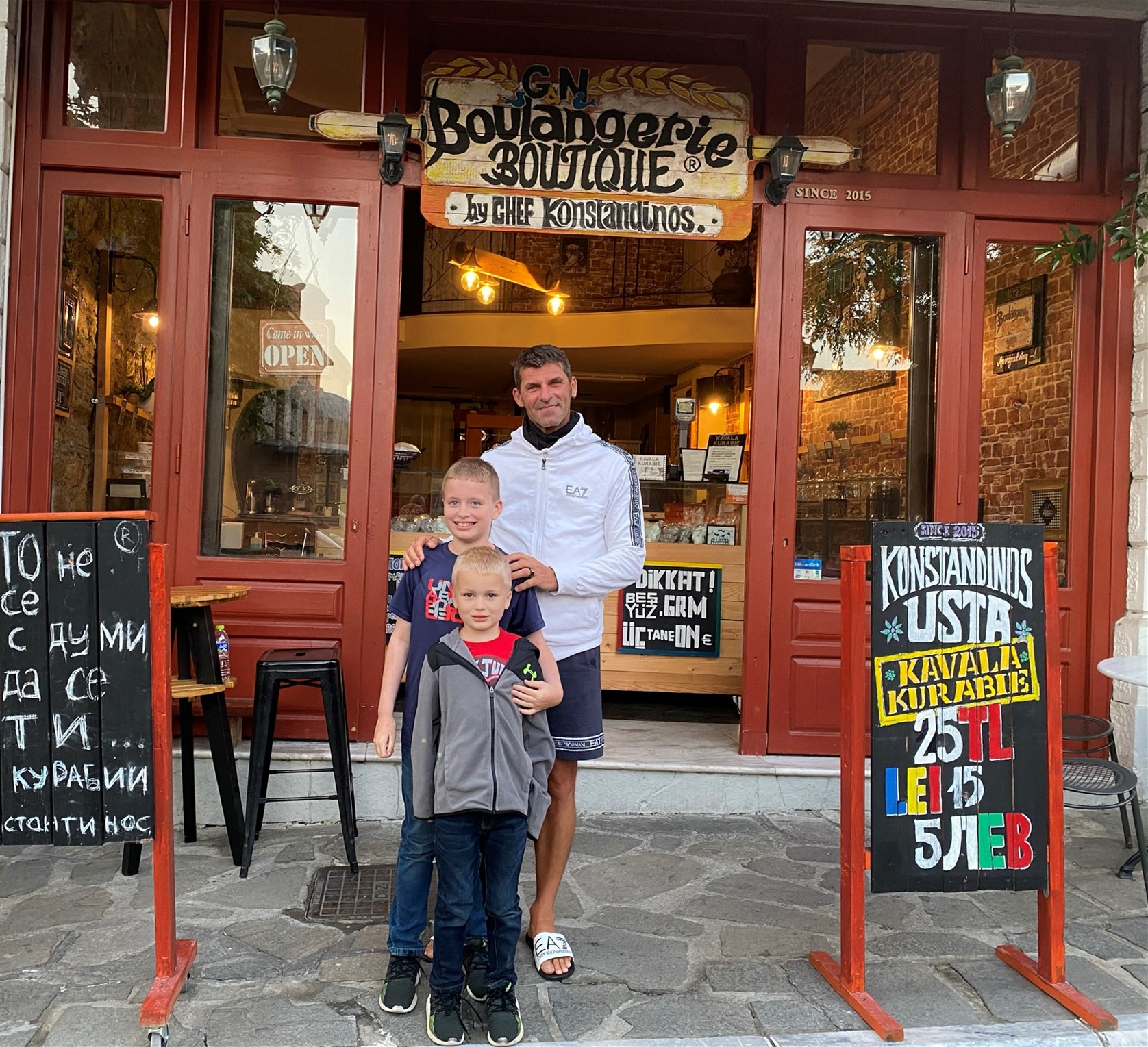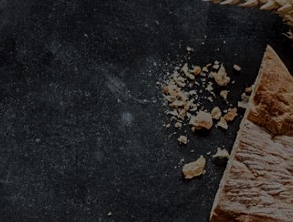 Jude & his family fell in love with these Greek cookies called Kourabiedes in Kavala, Greece.  When we arrived home, Jude's Greek Kourabiedes was born.